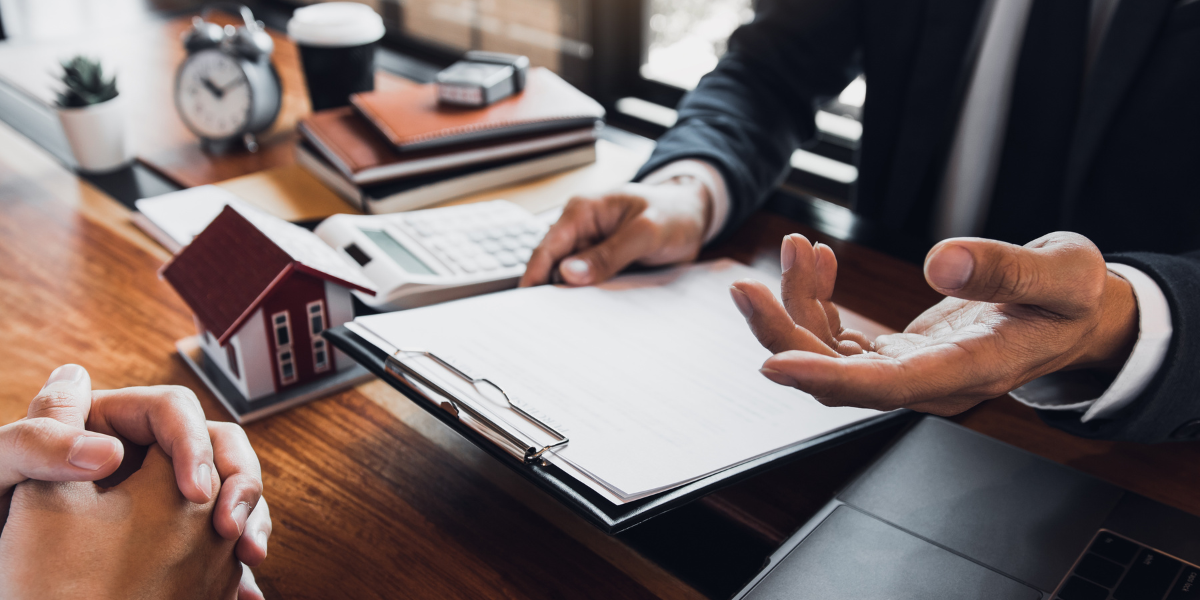 What Every Mortgage Broker Wants You to Know About Mortgage Services
Getting a mortgage can be tricky. In the past, you might have simply walked into your local bank and asked about getting one. While you might still try going this route, there are many more options available to you, which is why you should consider mortgage services.
You may be familiar with mortgage brokers, but if you have also heard of mortgage lenders, advisors, agents, and specialists, it may not be clear how they differ from one another, if at all. If you're considering buying a property, here's what every mortgage broker wants you to know about mortgage services.
What Are Mortgage Brokers?
Mortgage brokers are licensed professionals who can greatly improve your chances of obtaining a mortgage. Brokers don't lend you money themselves, but rather they have connections among various mortgage lenders and can help you obtain a mortgage that's suitable to your goals and your budget.
By evaluating and comparing mortgage products from multiple lenders, brokers will assist you with your application for a loan by gathering and submitting the required documents such as proof of employment, income, and information about your credit history. They are your advocate when dealing with a mortgage lender and may negotiate on your behalf to get you the best terms and interest rates.
Mortgage agents are like brokers, performing many of the same duties, though brokers must earn an extra level of accreditation. A mortgage broker may even manage other agents.
What Are Mortgage Advisors and Mortgage Specialists?
Mortgage advisors and mortgage specialists are also similar to brokers, although rather than working with multiple lenders, these professionals work with a specific bank. They will still assist you in finding the most suitable mortgage, but they have fewer options available to work with. For example, when working with a mortgage advisor in each bank, they will not be able to offer you products from a different bank and will instead offer you only those available at their financial institution.
Who Pays the Mortgage Brokers?
If brokers don't work directly for the banks, you may be wondering how they get paid. Brokers typically work on commission which means they will be paid after a borrower signs the mortgage contract. Generally, the broker's commission fees will be paid by the lender. These fees usually range from .5 to 1.2% of the full mortgage amount, though this is influenced by several factors such as the type of mortgage you've agreed to.
Those customers with a low credit score and those who can't pass a mortgage stress test may be charged a one-time fee, which will be paid when the mortgage is approved and closed. This fee may be slightly higher, up to 2% of the mortgage amount. This is because the broker will be required to do extra work for any client in a more complex or more difficult situation. All such fees should be listed in your contract.
Advantages Of Working with a Broker
Although you have several options when seeking a mortgage, working with a mortgage broker provides many advantages. Some of these include:
Access to a wide range of mortgage products.
Expert advice that can help you improve your finances.
Assistance in appearing creditworthy in the eyes of lenders.
As they are independent, they can recommend the best options for you rather than being obliged to promote a particular institution's mortgage products.
Many brokers find new clients through referrals, so they then to provide a much higher level of customer service.
Having contacts with many lenders means they may be able to find you a more flexible loan with better interest rates.
They often specialize in helping those who would otherwise have difficulty getting a mortgage.
Since they are paid by the lender, there is usually no cost to you as the consumer.  Keep in mind though, this may not be the case if working with a private lender or "B" lender. The broker will tell you about these potential fees in advance, if applicable.
They save you time and protect your credit score. Applying to dozens of lenders yourself can lead to a lower credit score due to several credit checks within a short period of time. With a broker, your credit score will normally be checked only once.
Although you have several choices when it comes to credit services in BC, working with a mortgage broker is a logical decision that can help you get the right mortgage for your needs.
For more information, contact us today and we will be happy to answer all your questions.
https://olympicmortgages.ca/wp-content/uploads/2023/01/mortgage-services-blog-article.png
600
1200
Olympic Mortgages
https://olympicmortgages.ca/wp-content/uploads/2022/12/Untitled-design-15.png
Olympic Mortgages
2023-01-26 16:24:50
2023-05-30 13:50:09
What Every Mortgage Broker Wants You to Know About Mortgage Services