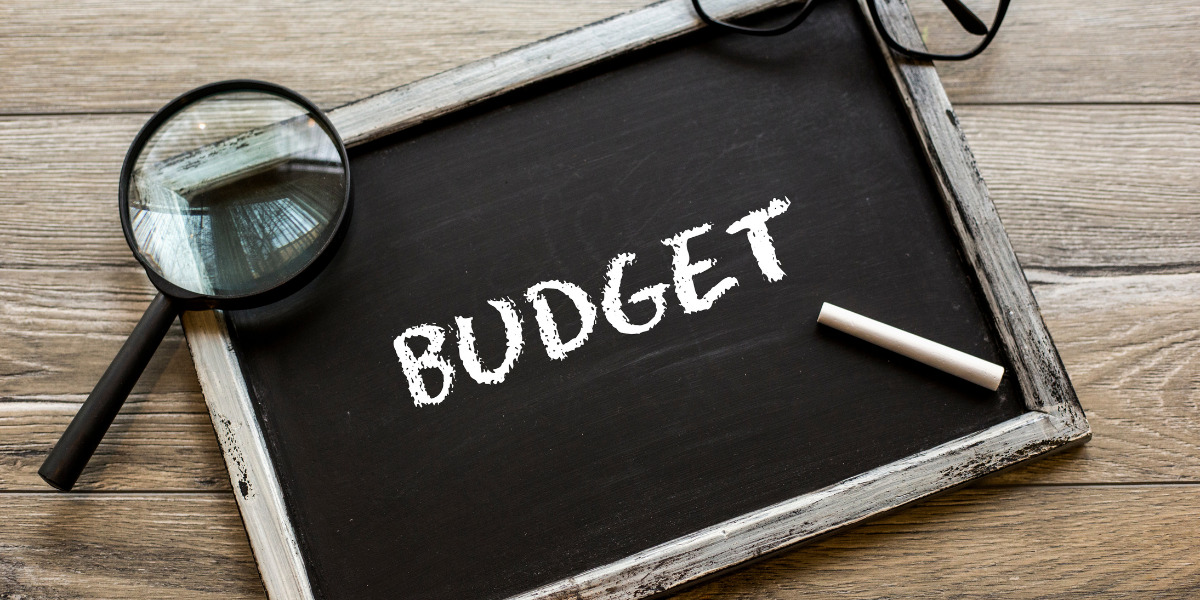 8 Tips for Budgeting To Ride Out High Interest Rates
This morning, the BoC raised the variable rate once again, by 0.50%, in it's effort to fight high inflation. As we've already seen numerous rate hikes this year, we know what this means for variable rate mortgage holders.
The good news – most economists are predicting that our market correction is imminent. Also, long term bond yields are much lower than short term bond yields. This is known as an inverted yield curve. This yield curve, combined with the news of an imminent economic contraction, means lower rates are right around the corner.
We've already seen 5 year fixed rates drop under 5%, and with Bond yields at their lowest in a long time, we can expect the 5 year rates to drop even more. At this point in time, it's hard to see any more rate hikes coming. Most believe the BoC will hold for some time now, and then start to drop rates. These rate drops are expected in the 2nd or 3rd half of 2023.
If you are wondering what to do, our general recommendation at this point is to hold out now for lower rates, because we are most likely at our peak interest rates.
Our office has been fielding calls with people stressed about their budget. If you are stressed, you are not alone. Millions of Canadians are affected by these rate hikes, along with the higher prices for consumer goods and services.
We know that rate drops cannot come soon enough. In the meantime, we have to do our best to budget our dollars and figure out new ways to save money and stay afloat.
Here are 8 points to consider and think about if you are contemplating your budget and faced with higher mortgage payments.
1. Talk to us!
I put this point first, because we want to hear from you. We want to help you figure out some workable solutions, and help you implement those solutions. We are ready to help you plan and prepare for the times ahead. Call us or email us, and we will take the time to call you back and talk to you.
2. Plan Ahead, Get In Front Of The Problem 
Planning is crucial to success. Ignoring the problem will result in more stress as time goes on. Get ahead of the problem now so you can have the certainty that you have what it takes to deal with the higher payment reality. If you don't know where to start, just go back to point #1, call us, and we can start that planning process with you.
3. Those Savings Are There For Exactly This Reason
If you have some savings, now is the time to use those savings, strategically. Meaning, don't dive into your savings unabashedly, but rather, plan your withdrawals with intent. Formulate your budget, determine your monthly shortfall if there is any, and then only take out from your savings whatever that monthly shortfall is. Don't decide to take more for an extra vacation or new toy.
They say to have savings for a rainy day. Ok. It's raining now.
4. Budget, Budget, Budget.
If you haven't already done so, now is the time to budget properly. Budgeting doesn't just mean trying to save money, or giving up on things. Budgeting means doing a proper analysis of your expenses, putting a budget plan into place, following it, and lastly, analyzing results on a regular basis. All 4 steps are equally important.
We suggest that you start by pulling banking and spending records for the past 3 to 6 months, and first analyze where your money is going. Figure out how much you are spending, and where. Then, take the step to figure out where you can cut back on spending, and put the plan into action.
No one likes to do this, but we promise, if you do, you will feel better AND be better off.
5. Trim The Budget By Saving Money – This Is a Whole Blog on it's Own. 
One of my own basic rules for grocery shopping is: eat what is on sale. Meaning, when I'm figuring out what is for dinner, part of that decision is made by what's on sale at the store. Chicken breast is on sale this week? Great. We'll buy that and make one or two of the many dishes where we use chicken breast. Next week, the roasts are on sale. Ok, let's do a roast and potatoes night. The same goes for produce, and frankly, the rest of the store too. If your favorite cereal is on sale, stock up, and then you'll have time to wait until the next sale comes around.
One brand of coffee I love is Kickinghorse coffee. It's regular price is $16.99, but every 2 months or so it goes on sale for $9.99. The last time it went on sale, I bought 15 bags. Sure, it might seem like a lot of coffee, but think about it. I've reduced my cost on coffee for the next 2 to 3 months by $105 ($7 in savings times 15 bags of coffee).
Strategically plan your grocery shops by only buying things on sale, and when they do go on sale, stock up, especially if they are products that don't spoil and can live in your pantry for a while.
If you live in a city with a Costco – get yourself a membership to buy gas at Costco. My car requires premium gas, where there is an even greater savings on gas. I determined that Costco premium gas is around 15 cents cheaper per litre of gas. On a 60 litre tank, that is $9 of savings per fill.
Every bit of strategic buying you do will add up to more savings on your everyday life.
6. If You're In Trouble, STOP All discretionary spending. 
If you are struggling to make ends meet, discretionary spending is the first place where you can cut expenses and ease the financial pressure. Make coffee at home instead of Starbucks. Make your meals at home. Have a staycation instead of going away.
Once you are in the habit of saving money, you'll keep doing it even when times are good and rates are low. Then you'll really prosper.
7. Find Extra Income, Wherever It May Come From. 
Our world is full of opportunities. Go back to the mindset of when you were 14 and looking to make a few bucks. What did you do? Personally, I started out as a busser at a well known rib restaurant called Tony Roma's. My older brother had a paper route. My older sister tutored kids in math. My best friend started a college painting company.
Figure out some ways where you can make more money. Sure, no one likes to do more work. But heck, you'll thank yourself for it, and you will probably feel more fulfilled. The more we do, the better we get at everything. I always think to myself how fun it would be to walk around the neighborhood with my mower, and offering to do lawns for $25 a pop. While not everyone wants to go out and mow lawns, try to keep this sort of mindset. Use your time to make more money. Get that paper route. Start that dog walking business. Get an international student in your spare room. There are lots of opportunities out there to make more money. Go get them.
8. Borrow If Necessary, Strategically.
Lastly, if none of the above are doing the trick, then it might be time to borrow more money. Here is another place where being strategic is so important.
Firstly, find out if you can borrow more against your house. Borrowing against your home is cheaper than unsecured lending, and the payments are usually much lower. Check with our office to see what your options are for a line of credit or loan against your home.
If borrowing against your home isn't an option, look at the cheapest unsecured alternatives. One trick that many people do is to take advantage of low rate credit cards. These offers are usually between 0 and 3% per year in borrowing for a period of time (usually a year). Once the low interest rate expires, the rate jumps to 21%. But this is where you have to be smart, and just before the interest discount expires, transfer the balance to another open LOC or credit card. Once the card with the low rate offer is paid to a 0 balance, you can then transfer the balance right back to that card on their next low rate offer.
Is this underhanded? No. It's you using the system to your advantage. Don't pay higher interest where it can be avoided.
Once you have borrowed more money, be strategic about it. Only use from your borrowed funds whatever your shortfall is per month. Don't spend anything extra.
An important factor here is to plan out your exit strategy. Make sure you have a plan to payoff your unsecured debt when the rates do come down. Either by making higher payments against the borrowing facility, or refinancing your home to do a debt consolidation.
Lastly – take this Information and act on it!
It's easy enough to just read this. It's harder to act on it. Take the steps and put the above points into action. You can do this!
https://olympicmortgages.ca/wp-content/uploads/2022/12/Untitled-design-16.jpg
600
1200
Olympic Mortgages
https://olympicmortgages.ca/wp-content/uploads/2022/12/Untitled-design-15.png
Olympic Mortgages
2022-12-07 21:02:16
2022-12-29 14:55:08
8 Tips for Budgeting To Ride Out High Interest Rates