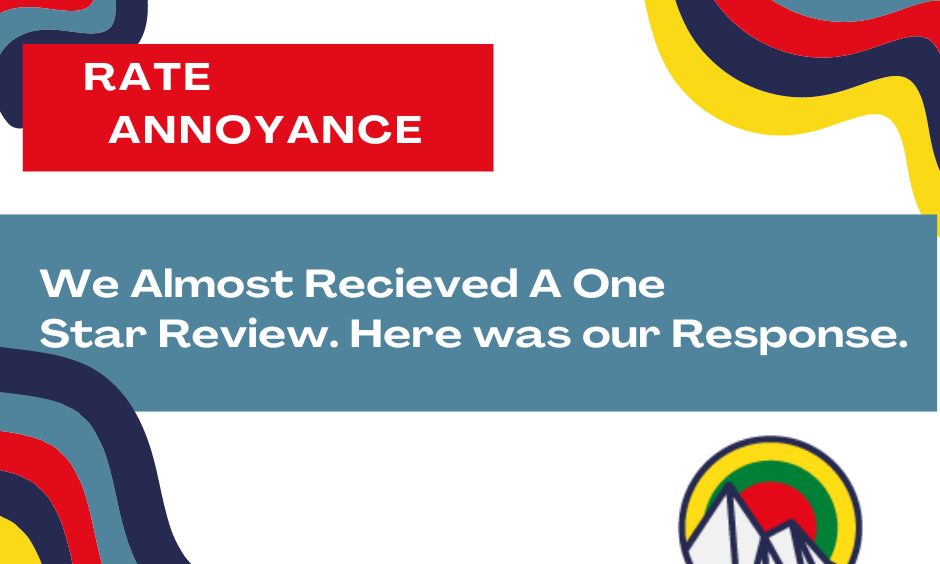 We Almost Received A One Star Review. Here Was Our Response.
A few weeks ago, a notification showed up in my email that we received a one star review. The reviewer expressed frustration over their variable rate mortgage. Of course, I feel terrible for this person, as I do for all our clientele in variable rates right now.
Here was my response.
Hello Variable Mortgage Holder:
You are not on your own. We have many clients who chose the variable rate. The reasons for this choice differ from client to client, and there are many factors in play. Such factors include (but are not limited to), how much money is being saved at the time on the variable versus the fixed rate, higher stress test rates on fixed mortgages (in actuality, many clients were forced to take the variable mortgage just to qualify for their mortgage), and very high IRD penalties that come with fixed rates.
We take time with each and every client to discuss the pros and cons of variable and fixed rates. Many of our clients depend on our advice for which option to choose. Ultimately though, this choice is made by our clients, not us. Many of our clients chose the variable rate because it was too hard to ignore the tremendous savings offered by the variable rates at the time. In many cases, the interest paid on variable mortgages was less than half of the interest on the fixed rate. Saving over half of the interest is certainly hard to ignore.
At any point in time, we offer advice based on information and data we have at the time. No one in our industry predicted rates would go this high. It was entirely unexpected. Making predictions is a tricky endeavor. No one has a crystal ball, including the most advanced economists. For the most part, our clients have been very understanding, and we thank them, and you, for your understanding. 
We empathize with our clients on the hardship that these higher rates are causing. We have been encouraging our clients to reach out to us and tell us how they feel. We have been reaching out to clients on an individual basis to check in. We are doing what we can to offer our clients options to make it through harder times. We are standing by and ready to help our clients budget and plan, and come up with options. We encourage you to reach out to us too. 
We are also encouraging our clients and the general public to reach out to various levels of government and voice their concerns. Borrowing rates should not be the only tool that our government has to control inflation. Our government can do more with regulation, taxation, and even price controls. The end consumer is bearing the brunt of higher prices while our largest corporations maintain their profits and bottom lines.
I'd like to thank you for bringing your feelings of angst forward and making yourself heard. That's important.
Please reach out to us anytime to discuss further. We are here to help.  
Yours Truly,
David Steinberg, AMP, BComm
Owner, Lead Broker
Olympic Mortgage Corporation
https://olympicmortgages.ca/wp-content/uploads/2023/06/Rate-Announce-e1690754263945.png
564
940
Olympic Mortgages
https://olympicmortgages.ca/wp-content/uploads/2022/12/Untitled-design-15.png
Olympic Mortgages
2023-06-23 21:16:37
2023-07-30 21:58:20
We Almost Received A One Star Review. Here Was Our Response.